I've got great plans to post a fun, easy, and fabulous crafty tutorial for you, but things have been getting a tad bit busy around our house this week. Hang tight for that fun tutorial. It's coming soon!
In the mean time. . . have you joined
Groupon
yet? If not you really should. I'm pretty sure that at least a few of the deals you see each week will make you giddy. Don't buy them all of course, only the ones that you will actually use and will save your family some money.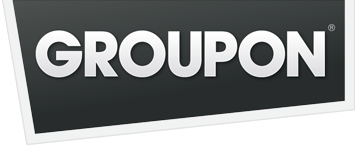 I checked
Groupon
today for my city and there was a an awesome $20 certificate for only
$10
at a restaurant that was recently featured on
Man v. Food
.
50% off -Yeah!
We recently saw the episode that featured this restaurant and quickly scribbled the name down and put it on our list of restaurants to hit before we move in 10 months!
I was so excited to get this deal today!!! Now we can try this restaurant for half the price. I'm dying to try it!
Go see what your city has to offer today on
Groupon
!
Click on any of the blue Groupon words to get there (but I'm sure you figured that out, huh?)